What are Metaverse currencies?
Let us tell those who do not know about Metaverse tokens that to enter the world of Metaverse, only Metaverse tokens will be taken as Fees of Metaverse. That is why Metaverse has released its coins in the crypto market.
First, choose a cryptocurrency exchange
Metaverse tokens are those that work on any other block chain technology and they are built on the basis of that crypto blockchain. Simply put, the Shiba Inu token is built on the Ethereum blockchain. It is now possible to buy any Metaverse coin. Keep in mind that if you do not have a crypto wallet, you can only sell or trade this coin on your own exchange.
Metaverse has created its own virtual world
If you want to shift your funds from one exchange to another, create a crypto wallet. The functionality of crypto wallet is similar to that of traditional wallet. Like a traditional wallet, a cryptocurrency wallet allows you to transfer your coins across exchanges.
Metaverse has created a currency to enter its virtual world
In the same way, Metaverse has created a currency to enter its virtual world. In which we are telling you the name of the famous coin here. Which are as follows – The Sandbox, Vikendraland, Theta Network, Gala, Enjin Coin, Chiliz,, AXIE INFINITY till now according to Coins witch crypto markets are available.
And we will also show you the live price chart of Metaverse Tokens so that you can see their price live and you can see their market cap as well, Live Metaverse coin price is shown to you in these four currencies in this chart.
How to buy in Metaverse?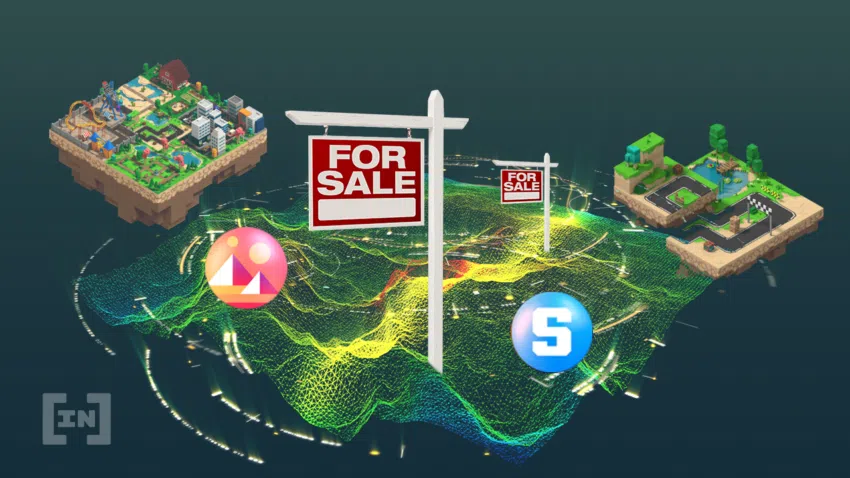 So, how does one get Metaverse currency? Here are four simple things to keep in mind.
First, choose a cryptocurrency exchange
A facility where cryptocurrencies can be bought and sold is known as an exchange. For beginners, Zebpay is the most popular option, although there are also Coinbase, Poloniex, WazirX. Different platforms facilitate the trading of different cryptocurrencies with different costs. Before signing up, make sure that the desired Metaverse cryptocurrency is supported by the platform you want to use.
Also, make sure you understand the advantages and disadvantages of this specific currency.
Create Your Account
To create an account, you'll need a bank account number and other personal information, such as your name and email address.
Deposit Your Money or Add Fund
Next, recharge your Exchange account with funds from your bank account or debit card. You must have funds in your account before you can start shopping.
Now Buy Metaverse Crypto
Some crypto wallets are cloud-based "software" wallets that can be accessed from anywhere. Some are made of "hardware" and resemble small USB drives. These are only accessible when the drive is plugged in.
Top 5 Metaverse Crypto
As promised, here is our list of the top five Metaverse cryptocurrencies to help you choose the best one.
Axie Infinity (AXS)
Axie Infinity is a major platform in the Metaverse. As of November 2021, over one million people use it daily. During the same month, there were a total of five million active users.
Decentraland (MANA)
Decentraland is a virtual environment where virtual land can be bought. The name of the virtual currency is MANA. There are over 1.8 billion MANA in circulation, of the total 2.2 billion in existence.
The Sandbox (SAND)
The Sandbox (SAND) Metaverse was an early market leader in the cryptocurrency space. HSBC and The Sandbox announced their collaboration on March 16, 2022. This means that all HDBC brands can now promote on the platform.
Enjin Coin (ENJ)
Enjin Coins का उपयोग वीडियो गेम Enjin के in-game मार्केटप्लेस में किया जाता है, जहां virtual creation का कारोबार होता है। यह एथेरियम ब्लॉकचेन पर आधारित है, जो उपलब्ध सबसे सुरक्षित ब्लॉकचेन में से एक है।
High Street (HIGH)
High streer एक ऐसा मंच है जहां खिलाड़ी Metaverse क्रिप्टोकरेंसी के बदले बीबीकाम कर सकते हैं। इसके अतिरिक्त, in-game उत्पादों को बनाने और एक्सचेंज करने के लिए उच्च क्रिप्टोकरेंसी का उपयोग किया जा सकता है।